Scotland road trip: Glen Coe and Ben Nevis
On day two of our road trip through Scotland we picked up our hired car and made our way up to the highlands! With Fort William being our final destination, we first stopped in Glen Coe, which is said to be the most famous glen in Scotland. The main road threads its way through the middle of some stunning mountain grandeur and you could stop the car after each turn on this windy road to take in amazing views.

We got our walking boots out and used the repellent against the midges for the first time before we went on a walk around Glencoe Lochan. Several people had warned us about the highland midge, a very small insect which leaves itchy stings on your skin. We either did the right thing by applying a lot of repellent or there were not that many midges after all as neither of us had one sting after our holiday.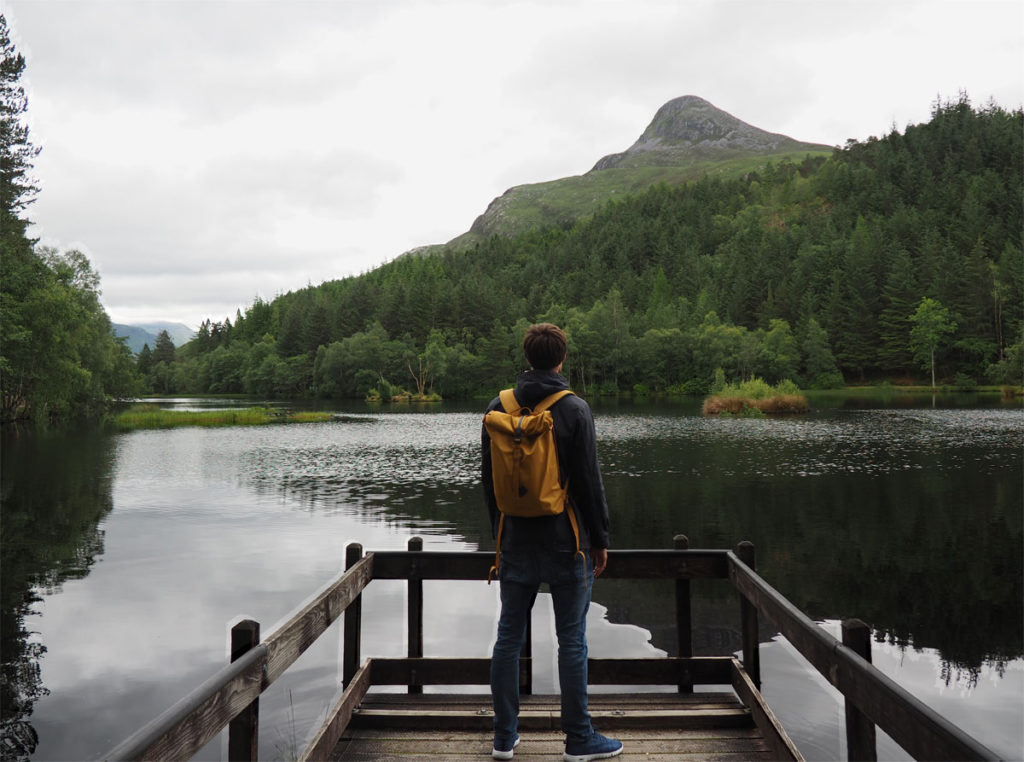 Glencoe Lochan is an artificial lake created by Lord Strathcona in 1895 for his homesick Canadian wife Isabella, which is probably why it's surrounded by a North American-style forest. There are three easy walks (40 minutes to an hour), all detailed on a signboard at the car park.
Our accommodation for the next two days was at the foot of Ben Nevis, the highest mountain in the British Isles (1,344m or 4,406ft). This is definitely the place to be if you are a true hiker. Ben Nevis is part of the Three Peaks Challenge, which involves climbing the three highest peaks in England, Scotland and Wales, often within 24 hours.
I do enjoy short, low-level walks but I don't see the point in walking eight hours on a misty mountain with rain coming from all sides. And apparently Ben Nevis is covered with cloud 355 days of the year and drenched in 4,350mm of rain (compared with only 2,050mm in nearby Fort William), so there are not many days without clouds, rain or snow.
So instead of climbing Ben Nevis we went on a very special and scenic railway journey on day three, the Jacobite Steam Train, aka Hogwarts Express. It takes a round trip from Fort William to Mallaig and crosses the famous Glenfinnan viaduct, which some of you might have seen in the Harry Potter films. Passengers have a 1 ½ hour stay in Mallaig, a pretty harbour town on the west coast of Scotland. The train also stops briefly in Glenfinnan where people can visit the Station Museum.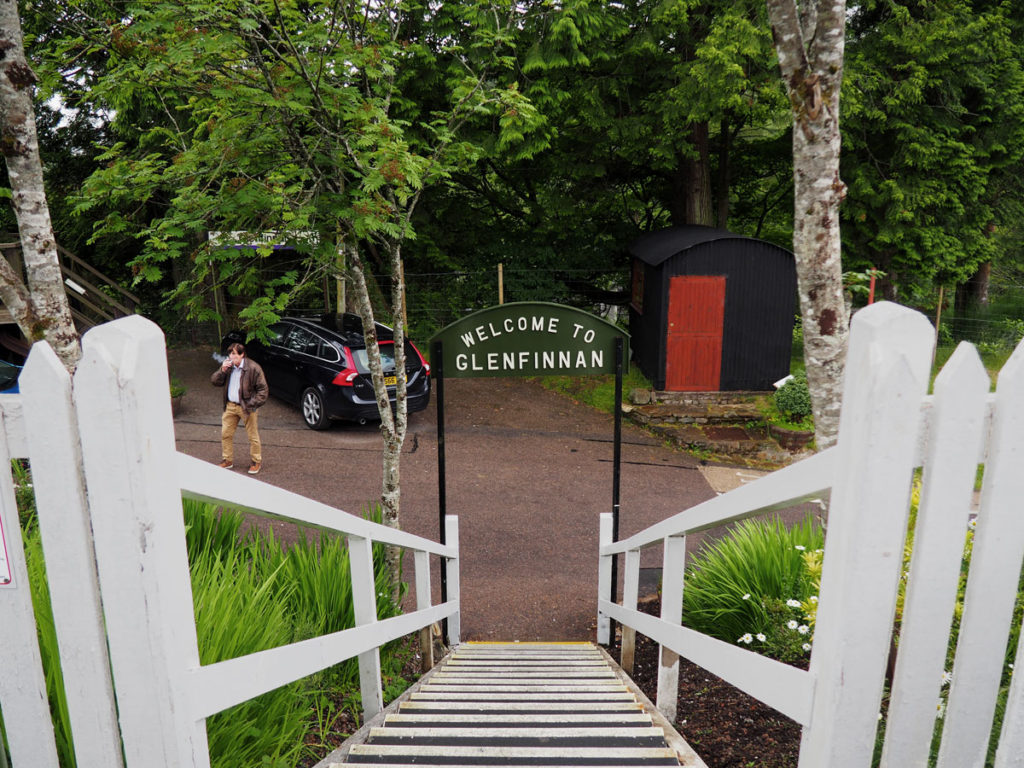 If you plan on taking this train during your Scotland holiday be quick to book tickets online. I left it until last minute, so there were no longer any tickets available for our desired date. Luckily, the train guard sells a few tickets on the day but you have to be at the station early, around one hour before departure as they are sold on a first come first served basis.
I have to admit, I'm not a massive Harry Potter fan but taking the Jacobite was definitely one of my highlights during this Scotland holiday. I just enjoy being on a train, especially with amazing views like these across the highlands and lochs.
Read about day 1 of our Scotland trip here.