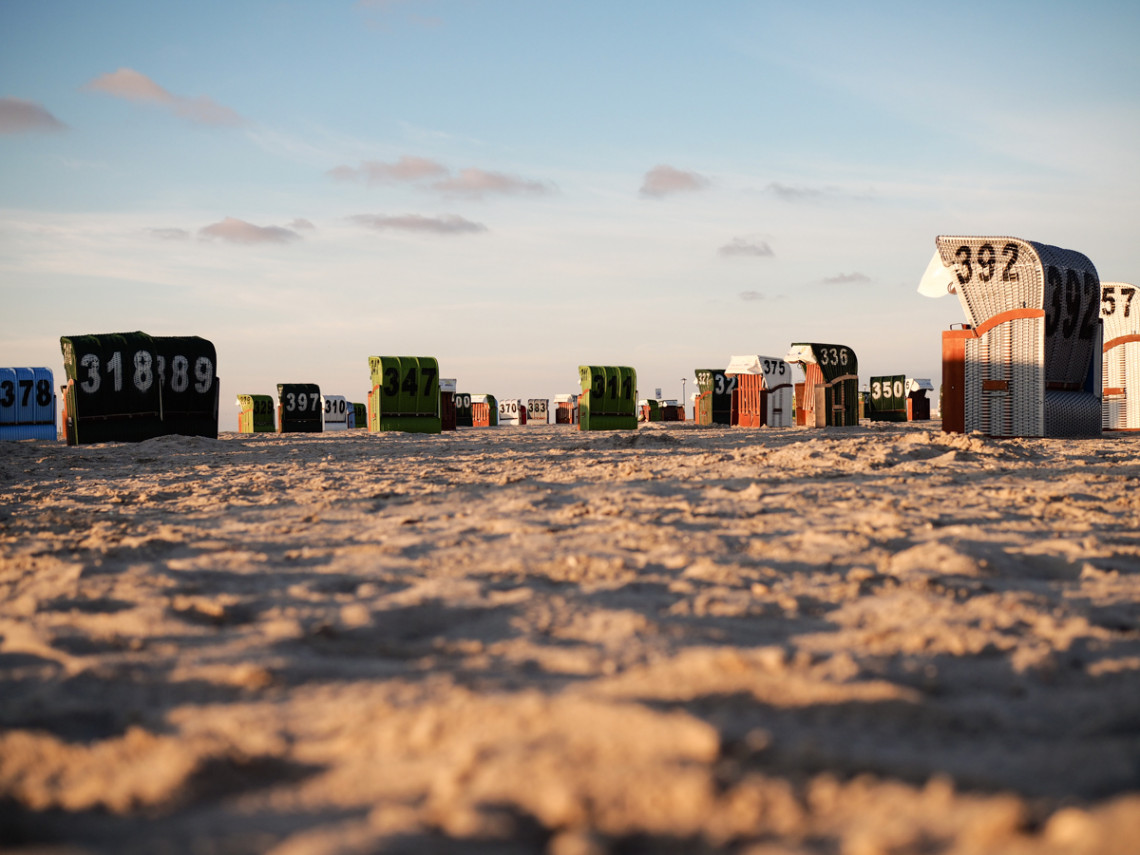 Things to do on the North Sea coast in Germany – East Frisia
Wellies and swimsuit, shorts and raincoat: Be prepared for all seasons when you're going on a holiday to the German North Sea. Okay, maybe you won't need your snowsuit but a hat and a scarf should definitely find their way into your suitcase. It can get super sunny and warm during the day and then pretty chilly in the evening.
What and where is East Frisia – German: "Ostfriesland"
Ostfriesland is a coastal region in the northwest of Germany in the state of Lower Saxony. It is well-known for its vast landscape with marshland towards the inland and the "Watt" (mudflat) towards the sea. Tourism is an important economic factor for the area, especially in the summer: People come here for camping, cycling or to simply enjoy a beach holiday.
I find the area to be very child-friendly too. There are lots of things to do with little ones, like
watching a variety of animals (cows on endless fields, sheep on the dike, seals on sand banks),
visiting museums with hands-on activities,
playing on huge beach playgrounds (indoor and outdoor).
Here are five other things to do when you're on a holiday on the North Sea coast in Germany.
1. Walk across the "Watt"
Twice a day the sea surface will fall due to the tides and reveal the "Watt", a mudflat that is an important habitat for a huge number of birds and fish. The Wadden Sea ("Wattenmeer") is a nature reserve with a high biological diversity and became a UNESCO World Heritage site in 2009.
When the sea is gone you can walk across the Watt and get your feet soaked in the mud, so it actually looks like as if you're wearing muddy socks. However, if you don't know the area very well, you should join a guided tour as being out in the open sea can be very dangerous, even if the water is gone and the ocean is pretty flat here. When the tide is coming back in, the water also rises from what seems to be small tidal creeks, that will be flooded and therefore cut you off the beach.
2. Drink tea
If you think the English are the kings and queens of tea you've clearly never been to northern Germany. The typical "Ostfriesentee" is a mix of Assam tea leaves, so it's quite a dark and intense type of tea. It usually comes with a big slice of cake, for example the "Ostfriesentorte" – a rich and creamy gateau with brandied raisins. Tea houses in the area also offer "tea ceremonies", where they show tourists how to drink tea the proper East Frisian way:
Put a sugar-candy ("Kluntje") in your cup.
Pour your tea over your Kluntje and enjoy the crackling sound of dissolving sugar.
Add a dollop of cream ("Wulkje").
Never ever stir!
Refill three times ("Ostfriesenrecht").
Leave your spoon in the cup to let your host know that you no longer wish a top-up.
3. Hire a Strandkorb and enjoy the beach
A typical sight on beaches on the German North Sea coast are the "Strandkörbe" (literally "beach baskets"), hooded beach-chairs made of wicker, wood panels and canvas. As the seaside weather is so changeable, a Strandkorb helps to protect from harsh winds, rain, sand gusts and sunburn. When you go to the beach, pick a Strandkorb you wish to spend the next few hours in, remember its number and pay the rental fee at the beach-chair warden.
It can happen that the water is gone for hours during your beach visit, so make sure to check the tides if you want to take a dip in the North Sea. Children might be disappointed if they can't splash in the water.
There are two beaches I'd recommend visiting, especially with children:
Schillig
Schillig is a beach town located in the north-eastern area of Ostfriesland. You will find a beautiful nature beach with a big playground and a dedicated area where dogs are allowed. Food, toilets and showers are also nearby, so it's a great spot for a family day out.
Bensersiel
There are lots of children's activities available here, for example the indoor playground "Benni's Abenteuerland", which also provides shelter when the weather suddenly changes. In the summer months there are lots of activities that children from 5 to 10 years are welcome to join, for example colouring their own t-shirts or hats.
4. Cycle along the dike and watch impressive sunsets
Exploring East Frisia by bike is a good idea, even for not so avid cyclists, as it's such a flat geographical area. The only thing that can stand in your way is a strong wind but you can solve that problem by using an electric bike. We took our own bikes with us but you can also hire them locally.
During our holiday we often took the route from Bensersiel to Neuharlingersiel, but you could extend it by starting in Dornumersiel or finishing in Carolinensiel. Both Neuharlingersiel and Carolinensiel-Harlesiel are pretty seaside towns with historic harbours, cute little shops and a variety of restaurants.
We spent a few afternoons at the beach bar "Windloop" in Neuharlingersiel, which is also a surfing school. I can highly recommend sipping your coffee or cocktail in one of the deck chairs whilst listening to the ocean breeze and watching the sun go down. Very relaxing indeed, unless you have a toddler to run after.
5. Travel to the East Frisian islands
About five to ten kilometres off the East Frisian coast, you will find seven islands in a neat line from the West to the East: Borkum, Juist, Norderney, Baltrum, Spiekeroog, Wangerooge and Langeoog. They are only accessible via ferry and on some of them cars are not allowed. You will only get around by foot, bike or horse carriage.
The islands vary in size and character: The second biggest one for example, Norderney, has lots of events and cultural activities on offer whilst Juist is the right fit if you just want some peace and quiet away from the crowds. All of them have extensive, beautiful beaches for long walks or relaxing sunbaths, so they're a wonderful holiday destination to unwind and forget about everyday worries.
Have you ever been to the North Sea coast in Germany? What's your favourite thing to do?
If you found this article useful you can support my work here: