When I started planning this trip to Scotland I felt a bit overwhelmed because I just didn't know where to start. There are so many areas and places worth visiting but we only had one week and I found it quite difficult to pick the 'right' spots. We also didn't stay at one place, so we had to find a reasonable route that didn't cost too much money or time.

After all, with the help of a good old guide book and a bit of online research, I managed to get an overview of Scotland to create our own, bespoke itinerary. If it helps you to plan your Scotland trip someday, even better!
When I heard about the sleeper train from London to Edinburgh, I knew I wanted to get on this train. I think it's an adventure to spend the night on a train and wake up at your destination in the morning. I might have romanticised it a bit because the berths are actually really small and not very comfortable for tall people (poor Nis). But I'm still glad I did it, I just wouldn't do it again, also for the sake of money. It cost us £90 per person and the flight back from Edinburgh to London Stansted just £35!

So here is a Google Maps screenshot of our road trip:
As I took way too many photos to show in just one post I decided to spread the content over five individual blog posts, according to where we stayed.
Day 1: Edinburgh
We spent the first day without a car and explored the city by foot and by bus. As it was pouring down all day unfortunately, we decided to go on a guided tour bus, which gives a good overview of the city and its culture and history. Sitting on a bus also helps staying dry! In the afternoon we went for an afternoon tea at The Dome, which was nice but I've had better sandwiches and scones before, to be honest.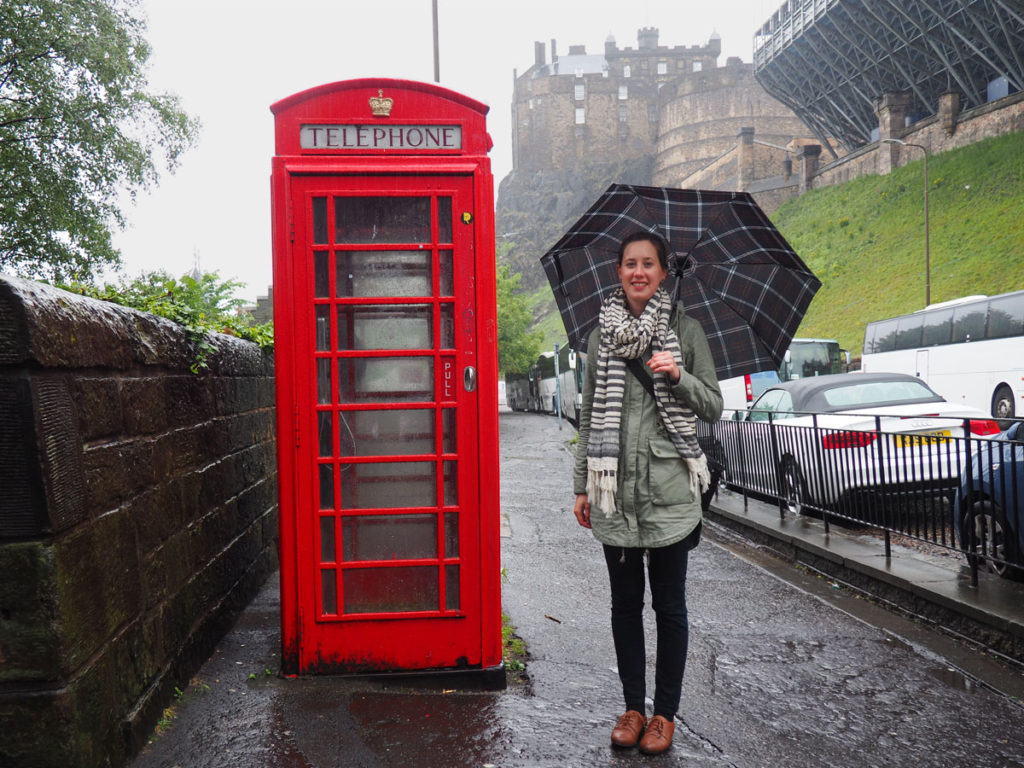 Edinburgh has a new and an old part, literally called New Town and Old Town. Combined they have UNESCO World Heritage status. The city is indeed very well preserved, and I really liked walking around the Old Town with its labyrinth of cobbled streets, narrow alleyways and hidden courtyards, which date from the Middle Ages and the Reformation-era. The New Town is more structured and ordered with neoclassical and Georgian architecture from the 18th and 19th centuries. There are so many things to do and see in Edinburgh, so I definitely want to go back someday to explore some of the museums and the castle and to climb one of the hills, Arthur's Seat or Calton Hill.