How to spend two and a half days in Paris
In a nutshell: do some planning beforehand, wear comfortable shoes and get blister plaster! Seriously, if you intend to explore Paris at the same pace that we did these three things are compulsory.

Getting from London to Paris is so easy with the Eurostar, a high-speed train which takes you directly from St Pancras to Gare du Nord in 2 ½ hours. And there is free wifi on the train, so the journey seems to be even shorter. If you are a flexible traveller and book early you can get tickets from £29 one way. A bargain!
Planning a trip is actually part of the travel excitement for me, so I spent a Sunday afternoon doing some internet research, mainly using Instagram, where I had been following Chloe (@mylifelivingabroad) for quite a while. She's a British expat living in Paris and shares some really helpful insider tips on her blog mylifelivingabroad.com.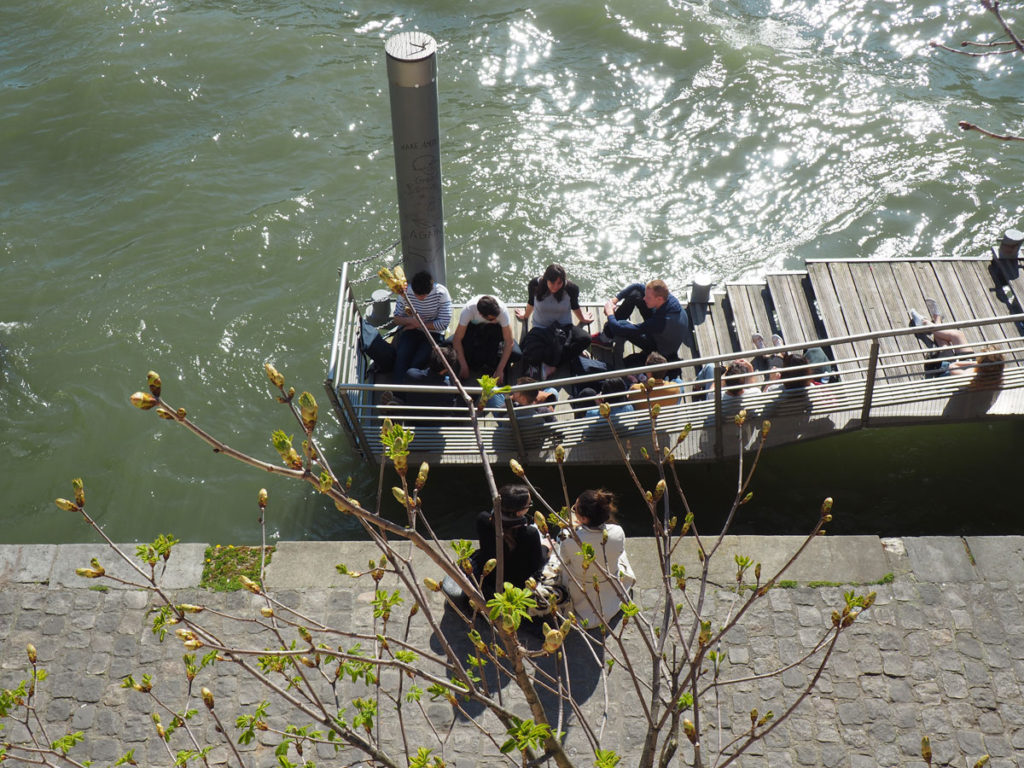 During our stay we were based at a friend's place in Montparnasse which is in the southern part of Paris (rive gauche). Getting around in Paris is quite straight forward if you are familiar with public transport systems in big cities. You should get a "carnet" of 10 tickets for the métro as they are discounted. Unfortunately there is no such thing like an Oyster Card or contactless payment like in London (at least not for tourists), so you have to carry these small paper tickets with you, which is a bit of a pain.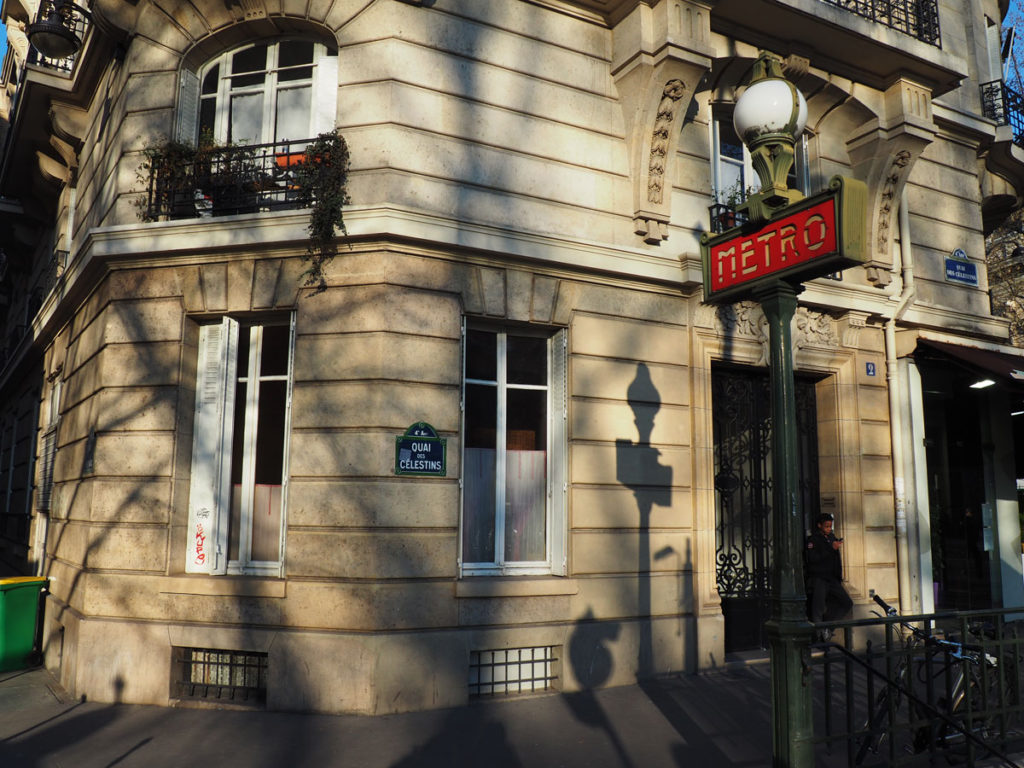 Apparently it was the first sunny spring weekend in Paris and I can assure you that Paris in spring is just gorgeous! That's why we spent most of our time wandering around and barely went inside any buildings except for food, wine and coffee. Actually not even for that because Paris has this wonderful outdoor café culture, so people gather outside coffee shops and bars, enjoying the sunshine while sipping on a glass of wine.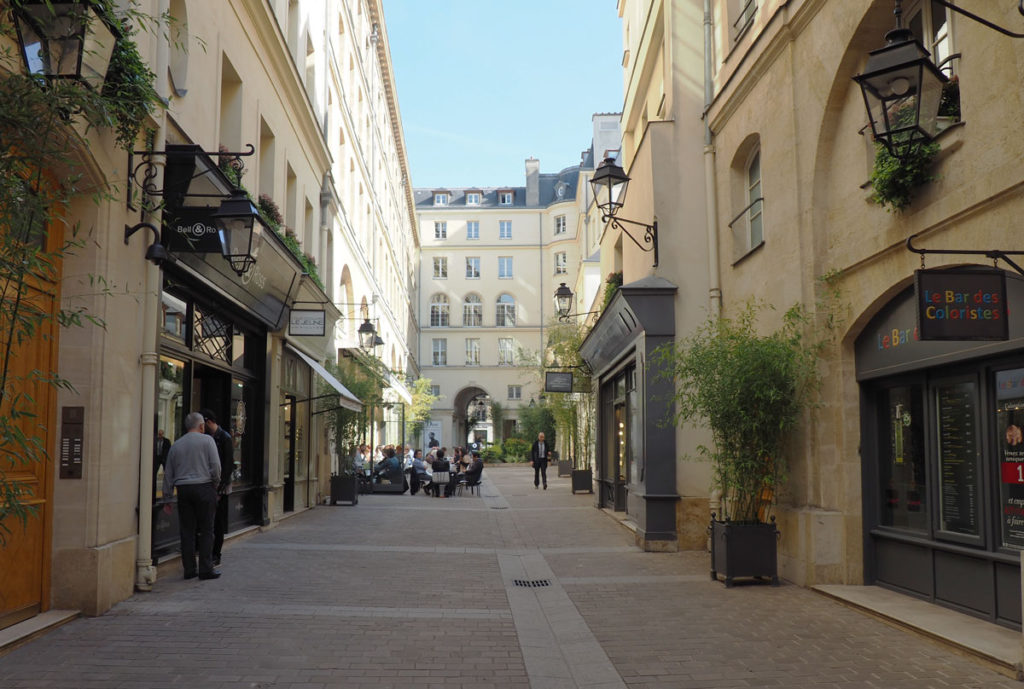 From Montparnasse we made our way up to the Île de la Cité, walking through the Jardin du Luxembourg, passing the Sorbonne and the Panthéon, and finally crossing the river to see the Cathédrale Notre-Dame de Paris.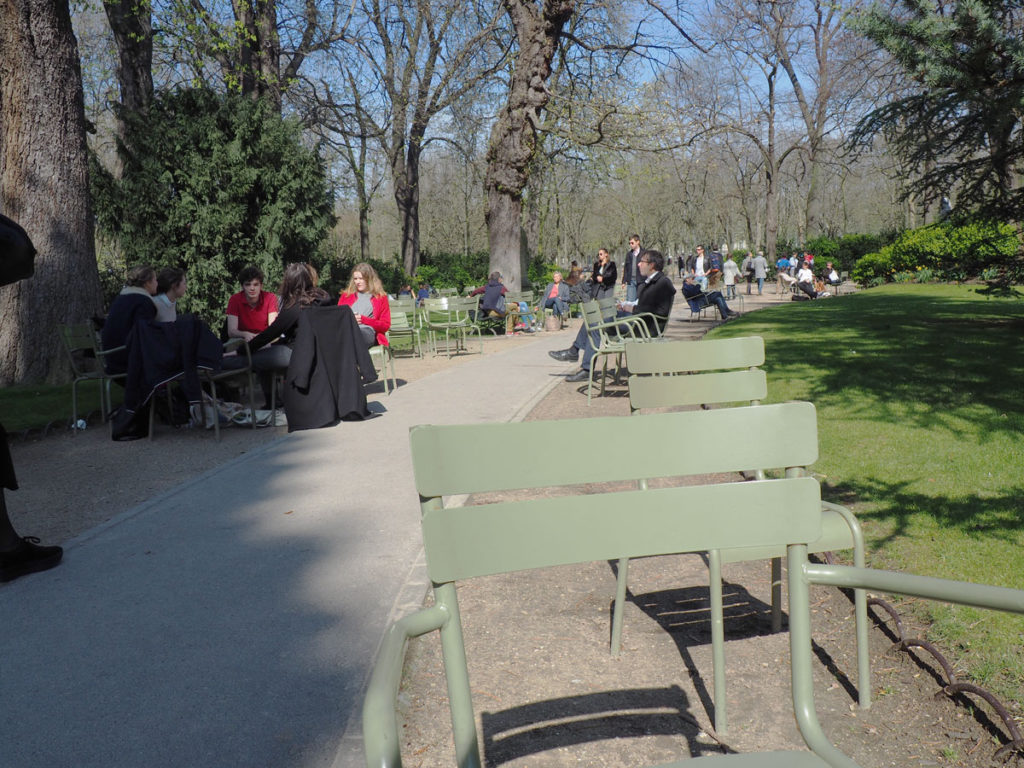 When you cross the Seine once again, you end up in an area called Le Marais. This part of the city is full of quirky shops, hip art galleries and pretty cobblestone alleys.
Pretty exhausted from getting up early and walking around all afternoon, we ended our day back in Montparnasse in a typical French restaurant called L'Enfance du Lard. Be aware that going out for dinner can cost you 30 to 50 Euro per person, which is a standard price in this area. In general, going out for dinner is way more expensive than having lunch, so it might be worth cooking dinner at the place where you're staying to save some money. Or just buy a bottle of wine, some bread and cheese and have your dinner on the steps of the Sacré Coeur!
That's where we were headed the next day. We got our petit déjeuner from a bakery called Le Grénier à Pain in Montmartre and enjoyed some quiet time in front of the "I Love You Wall". So romantic, until a bunch of teenagers emerged from the métro station and a bridal pair started posing for photos in front of the wall.
We got there at around 9am and one hour later Montmartre was crowded, so if you're the kind of person who enjoys walking through empty cobbled alleys I recommend you get up even earlier. We had already lost two hours of sleep, one for travelling to the continent and one for changing the clocks to summertime that weekend, so our bodies simply denied getting up earlier.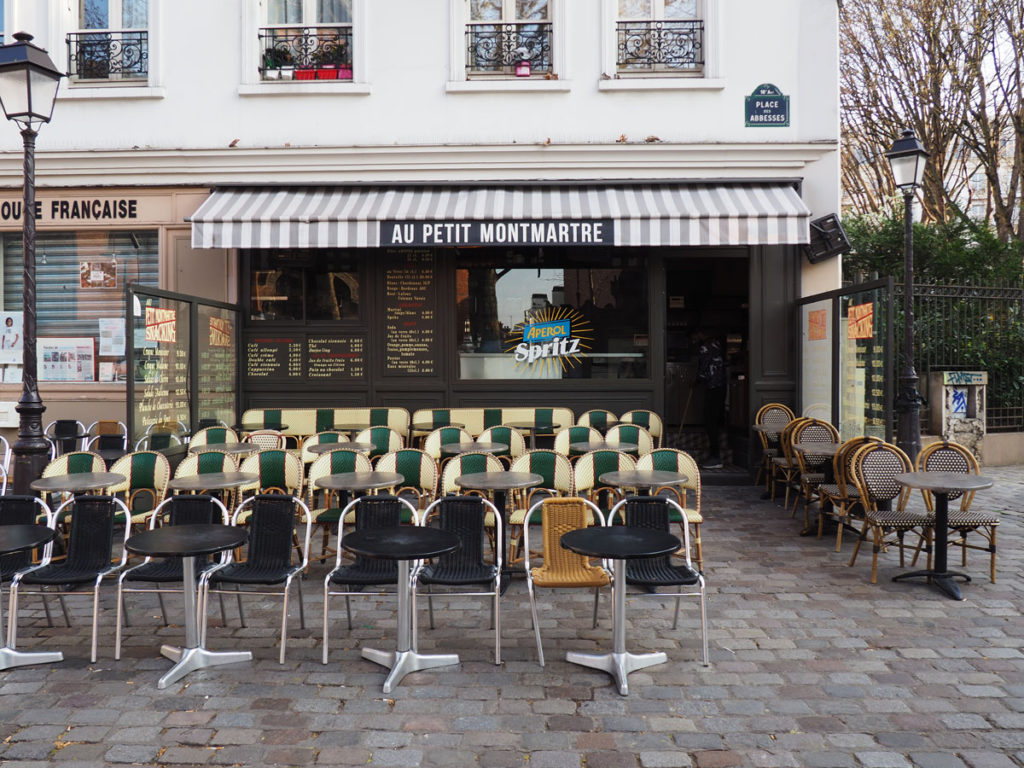 Before we headed back to the Île de la Cité for our river cruise we had a really nice and reasonably priced lunch at a French restaurant called Le Basilic in Montmartre. I can highly recommend!
Our Seine cruise took us from Pont du Neuf to the Eiffel Tower, going around the Île de la Cité, where the city of Paris was initially founded. It's a very relaxed way to see most of the major sights and it allowed us to recharge some energy after our long walking tour in Montmartre.

In the evening, our friend Adrien showed us around one of the hip areas in north-eastern Paris, the district around Canal Saint-Martin. We went to a nice little Croque Monsieur place, a dish I got introduced to during my time in France and which is still part of our list of meals Nis and I cook over and over again.

The first highlight on Monday was visiting the Eiffel Tower in the morning, which was our starting point for a long walking tour to the Arc de Triomphe and the Avenue des Champs-Élysées. We passed the Place de la Concorde which leads to the Jardin de Tuileries and finished our journey at the Louvre.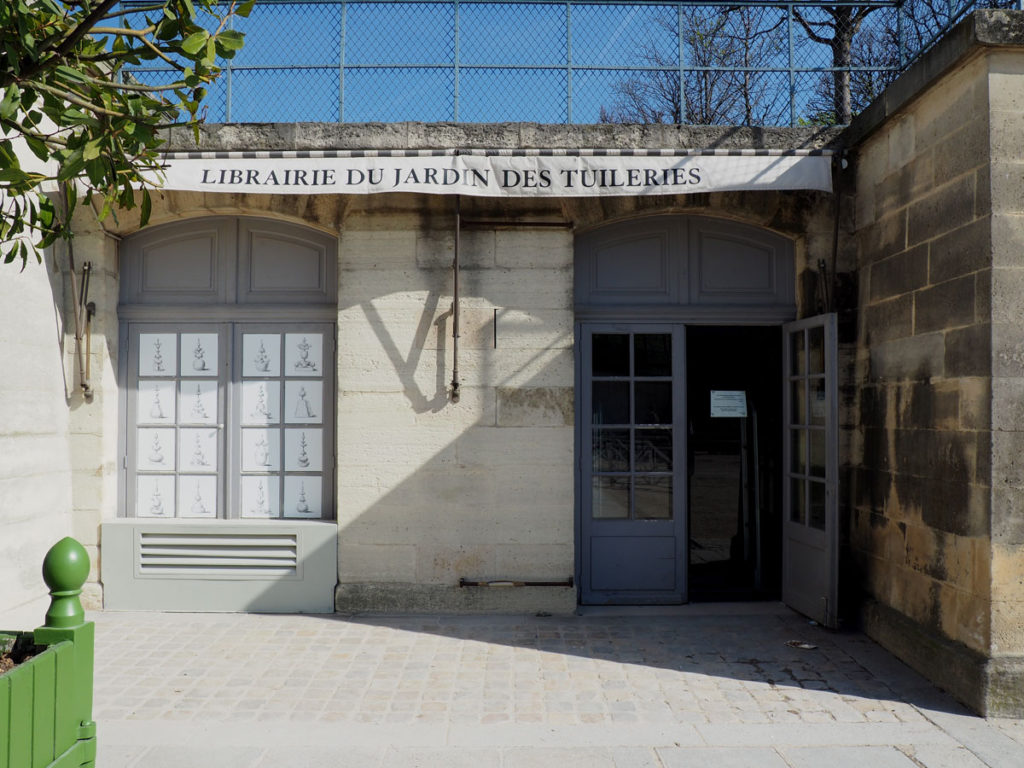 All these buildings are part of the Voie Triumphale, one straight line from the monument Grande Arche in the business district La Défense to the Louvre. The buildings on this line were designed and built in different eras by different architects, which makes their exact alignment even more impressive.
The second highlight was the view from the rooftop terrace of the shopping centre Printemps de la Maison. There is a café on the ninth floor but you are not obliged to buy anything, so it's completely free!
Finally, our Paris trip ended where it started, in the Jardin du Luxembourg, with our first ice cream of the year and many happy memories made in just two and a half days!