10 things to do before moving to England
You have decided to move abroad? Congratulations, you have made a life changing decision! My husband Nis and I had less than three months to organise everything from renewing passports to looking for accommodation in the UK. And we also had a wedding to organise! I think it was one the most stressful times in my life but at the same time so exciting and full of positive anticipation.

I don't know about you but I find it very helpful to just list everything that needs to be done before I actually do anything. Even if I'm not able to tick all of it, it somehow lifts the pressure and helps me to keep cool during a hectic time. So below are ten things to do before moving to England. I have written this checklist from the perspective of an EU citizen which makes some things easier compared to moving to the UK from outside Europe. As long as Great Britain hasn't formally exited the EU there is not likely to be much change in the arrangements that are currently in place for European citizens. There is considerable uncertainty but I personally haven't been affected at all so far.
1. Save money and sort out your finances
If you don't have a job yet in the UK you should save some money to be able to cover expenses for food, travel and accommodation during the first few months. Make sure to pay all your outstanding bills and check with your bank how they deal with international bank transfers and payments. You should also exchange some money into British Pounds.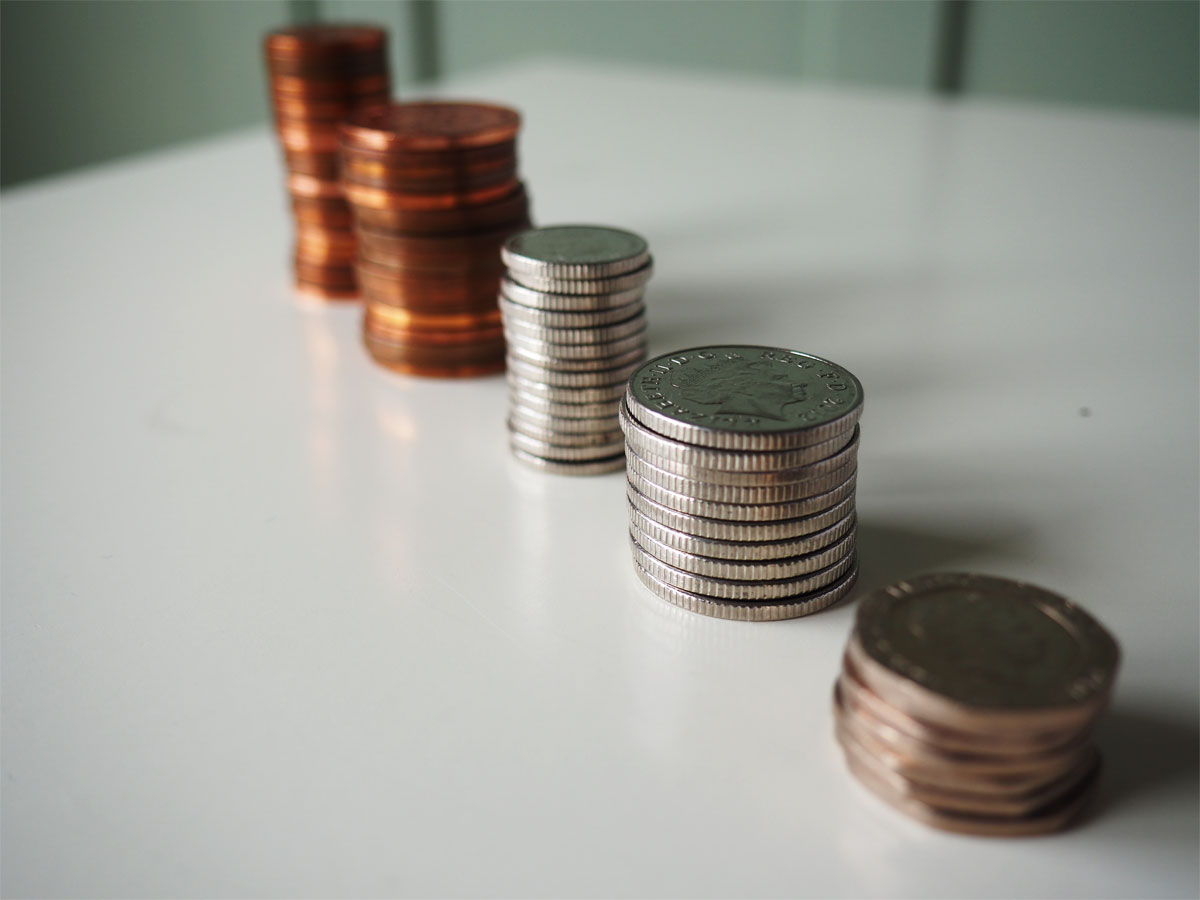 2. Get your documents ready
Check if your passport or national identity card is still valid and apply for a visa if you are not a European citizen. With a passport from an EU country you can enter the UK without any additional paperwork. The same applies to your European driving licence. You can drive a car in the UK if you passed your driving test in a country of the EU and if you are aged under 70. You don't need to retake your driving test and you also don't have to exchange your licence for a UK one.
It makes sense to give a close family member or a friend that you trust 'powers of attorney', for example for your bank account, so they can sign important documents in your absence.
Pack all other important documents like degree certificates, reference letters and insurance papers. Make digital copies and upload them to a cloud server like Dropbox or OneDrive, so you can access them from wherever you are.
3. Practise your English
Read books, watch films and brush up on your language skills whenever possible if English is not your native language. If you apply to university you will probably need a formal qualification like an IELTS or TOEFL test to prove your English language level. Companies don't normally ask for formal proof, they can assess your level of English during a job interview.
4. Resign from job
Next step: tell your employer. Check your notice period and make sure that you resign in time. You should also calculate how much holiday you have left. Some additional time off work helps to fully focus on planning your move abroad.
5. Terminate tenancy agreement and cancel utilities
Check your tenancy agreement for the notice period and formally terminate your lease with your landlord. Make sure to cancel all your subscriptions and utilities like broadband, gas or electricity. My tip: check your bank account statement for direct debits and make a list of all your subscriptions.
6. Sell or store your stuff
Furniture, books, clothes: this is the perfect time to declutter! Maybe you can earn some additional money by selling some of your stuff. If you are attached to certain things but don't have space in your suitcase, car or van ask your family to store some of it while you're gone. If they can't, look for storage units to hire.
7. Insurance
Good news: health care in the UK is free! But it does make sense to look into travel insurance to cover anything that could affect you while you travel or during the first few weeks of living in the UK. Nis and I also arranged for a liability insurance, so we are covered if we damage anyone's possessions or injure someone accidently.
8. Look for accommodation in the UK
I have written a blog post about renting a place in Cambridge and I assume this information also applies to other cities in the UK. If you are not able to travel to England to look for an apartment I'd recommend that you stay in temporary accommodation at first. From my experience, it is very important to view a property, so you can check if it is well maintained and worth its price. Furthermore, a lot of properties in England are managed by letting agencies that ask you for certain documents before you can move into a house or flat. These include bank account statements, reference letters from previous landlords or payslips. So make sure to pack these documents into your suitcase.
9. Redirect mail
Contact your post office to find out how you can redirect your mail to the UK. I currently receive all my German mail to my parents' house in Germany. It's just a couple of letters per month, mainly communication with my insurance and bank that normally doesn't need immediate action.
10. Doctor's appointments
Before I moved I went to several doctors for my usual yearly check-ups and also made sure that all my vaccinations were up to date. It's difficult to explain your medical issues in another language, so I just wanted to make sure that I wouldn't have to go to an English doctor first thing when I arrive.
So these are just some of the things you should consider when moving to England. I'm not saying you have to do all of this to have a successful start in the UK. Nis and I certainly didn't and everything turned out to be just fine. Don't get overwhelmed by all the preparation and enjoy the excitement of moving abroad!
If you want to receive my blog posts about living in the UK straight into your inbox make sure to sign up to my email list!
[mc4wp_form id="4044″]