Sometimes you just need to change your perspective to realise that the world might not be that big and vast of a place you imagined it to be. That is why I like climbing the tower of Great St Mary's every now and then, a church at the very centre of town, located between the market square, King's College Chapel and the City Council.

In the University's early years Great St Mary's also served as place to hold lectures and confer degrees, which is why it has become the University Church whilst being a parish church for the locals as well. The first records of the church date back to 1205 and the following 800 years of its history were shaped by manifold events and developments which I will neglect to discuss here as it would go beyond the scope of my article. If you would like to know more about the church and its history I can highly recommend having a look at the touch screens in the church building that are filled with interesting facts and stories about Great St Mary's.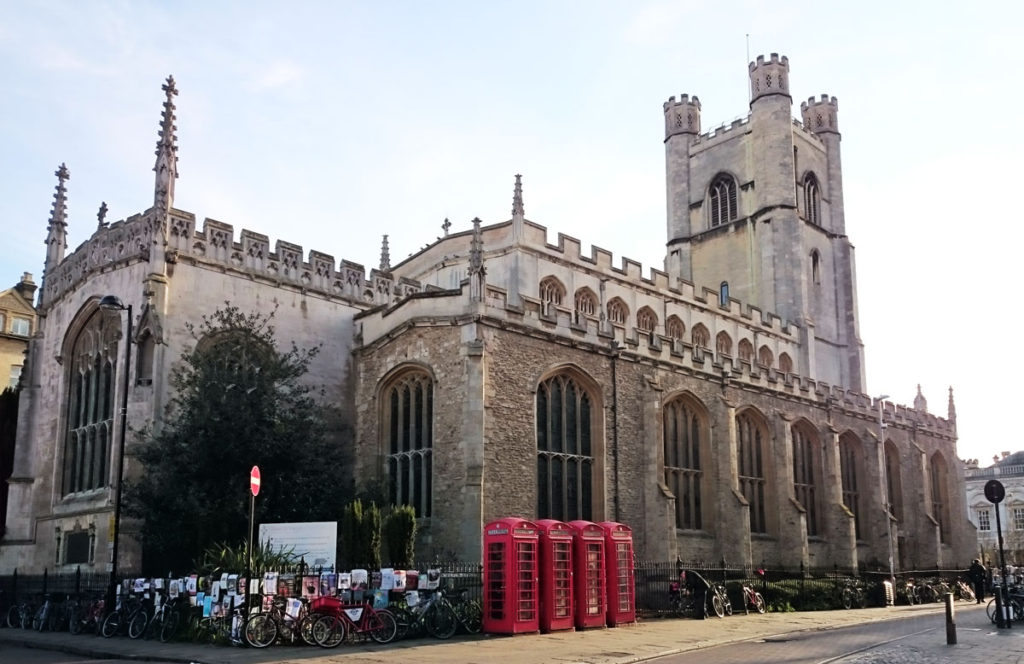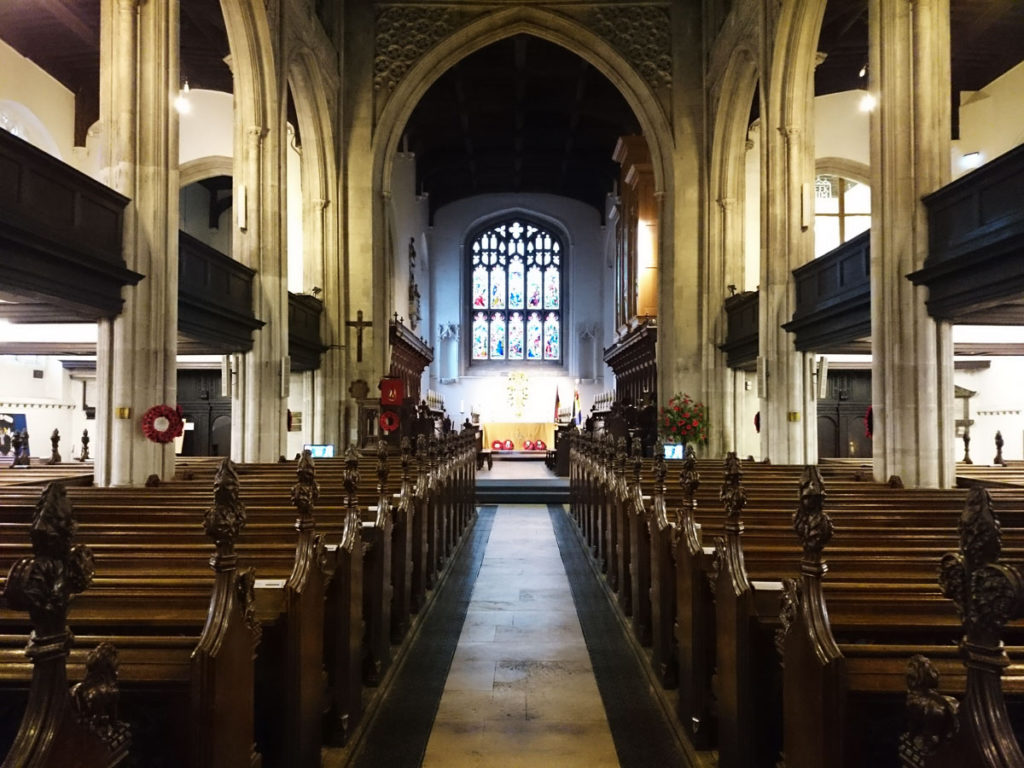 Admission to the church itself is free but if you wish to climb the tower there is a charge of 3,90 GBP (adult), 2,50 GBP (children) or 3,40 GBP (students and senior citizens). Right next to the entrance a turret staircase with 123 steps goes all the way up to the tower. This staircase is actually so narrow and steep that it is impossible to pass another person without some accidental cuddling. So if you suffer from claustrophobia and/or heart and circulatory problems you should better refrain from climbing this tower.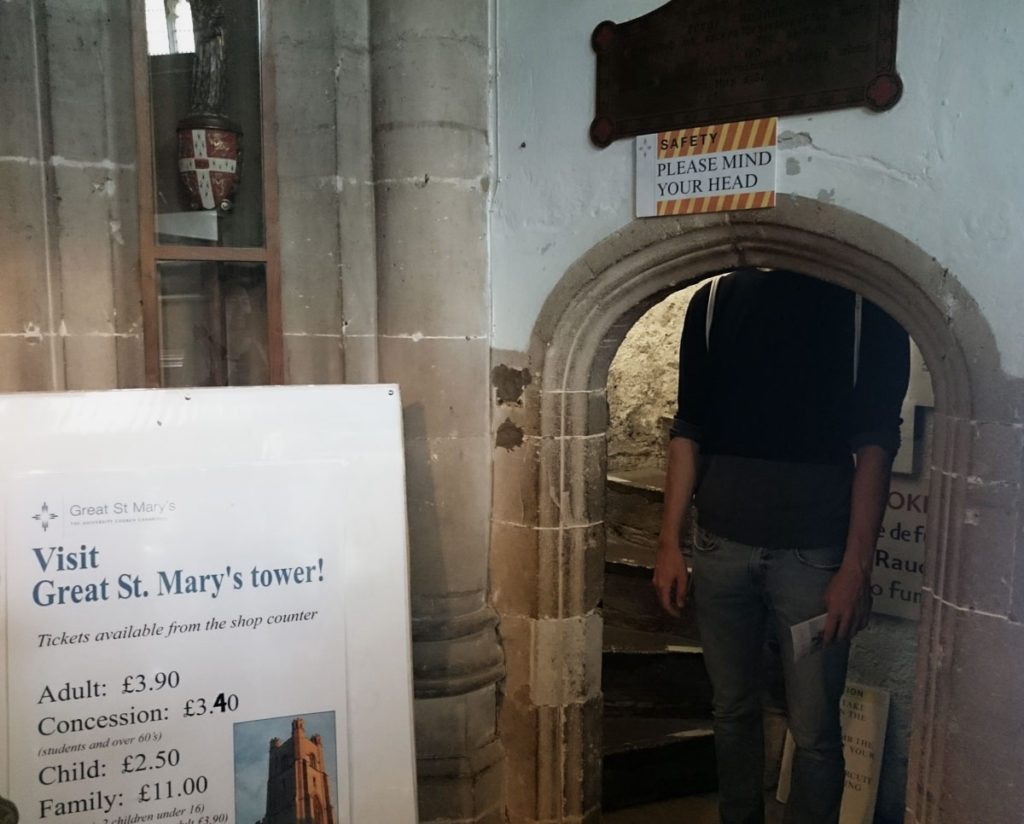 However, the view from above is stunning and certainly pays off the challenging climb! I especially fall for the view across the market place with its colourful stalls.
You probably have the best view of King's College Chapel from the other side of the tower.
Right next to this popular landmark is the Senate House, where all the graduation ceremonies are being held. A bit further away you can see the University Library tower.
The tower of Gonville and Caius (Nis' college) is unmissable, as well as St John's College on Trinity Street, one of the biggest colleges in Cambridge.
Exploring a city from the bird's eye perspective is so helpful to get a feeling for the local geography and to take some smashing snapshots of course. And every time I climb this tower I realise how small and flat Cambridge actually is!