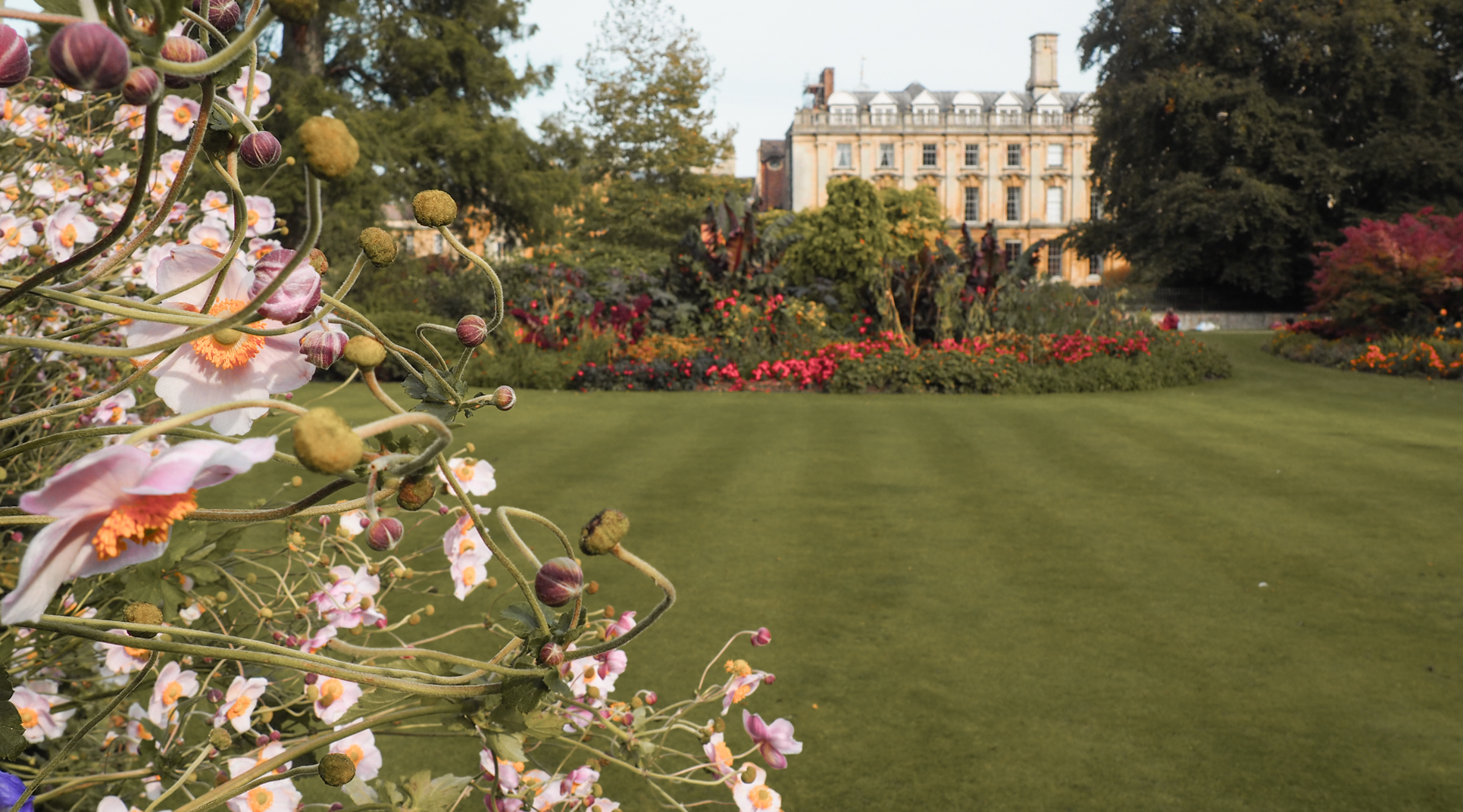 It's time for some college photos again!
I haven't visited as many colleges as I wished to during the last few months. It's December now and there are still 13 colleges left, so it's very unlikely that I will have seen all 31 of them by the end of this year. It's also too dark and cold at the moment to take pretty photos, so I have decided to postpone my 'college challenge' to spring next year. It's the nicest season anyway here in Cambridge, I think! However, this break allows me to go through my backlog of photos and share them with you in the meantime! Let's start with…

College profile
Name: Clare College
Founded: 1326 as University Hall and endowed in 1338 by Lady Elizabeth de Clare, a granddaughter of King Edward I. Clare College is the second oldest college in Cambridge after Peterhouse.
Location: very central on Trinity Lane. Clare College has access to the Backs on both sides of the river and from Clare Bridge you have a very instagrammable view across the college, King's College Chapel and the river.
Size: 496 undergraduates, 297 postgraduates, ca. 140 students admitted each year.
Special features:
Clare College has a wonderful Fellows' Garden that is open to the public over the summer months.
One of the most famous Clare alumni is Sir David Attenborough who is best known for his BBC natural history documentaries. Everyone in the UK loves his nature documentaries, they are pretty amazing.
The college is also a popular cut-through from the University Library to the city centre. At least it used to be before tourists ended up in students' rooms because they had ignored the 'private' signs. Since then Clare has become much stricter with people passing through the college, especially during term time.
Also popular: Clare Ents, a student night held every Friday in the cellars of the college.
Admission:
The College is open most days of the year except for Easter Term (exam period in Cambridge). During the summer months there is an admission fee of £5. If you are a University of Cambridge student you can visit the college for free and bring a guest.
Reputation:
Clare claims to be a liberal college with students from various backgrounds. The College is also known for its music societies, especially the choir and the orchestra.
My impression:
Being the second oldest college in Cambridge, it's mainly the architecture that stands out in Clare. Having access to the river is another bonus point. The Fellows' and Scholars' Garden towards the Backs are beautifully designed and I can highly recommend visiting them. They are normally open during the summer months after the exam period in June. It must be so pretty here in spring!
---
Sign up to my email list and receive notifications of new posts straight into your inbox.
[mc4wp_form id="4044″]