Being a women-only College, Newnham will always be associated with the history of women in education. When I did my research to write this article I was actually left infuriated by how hard women had to fight to become full and valued members of the University.

Historically, education for women was designed to make them attractive marriage material for men. It was even believed that academic study was against women's nature and that too much knowledge could affect women's fertility. Can you believe that? It sounds ridiculous from a today's perspective and I hope that in 100 years' time people will laugh about our current gender-related difficulties like the gender pay gap for example.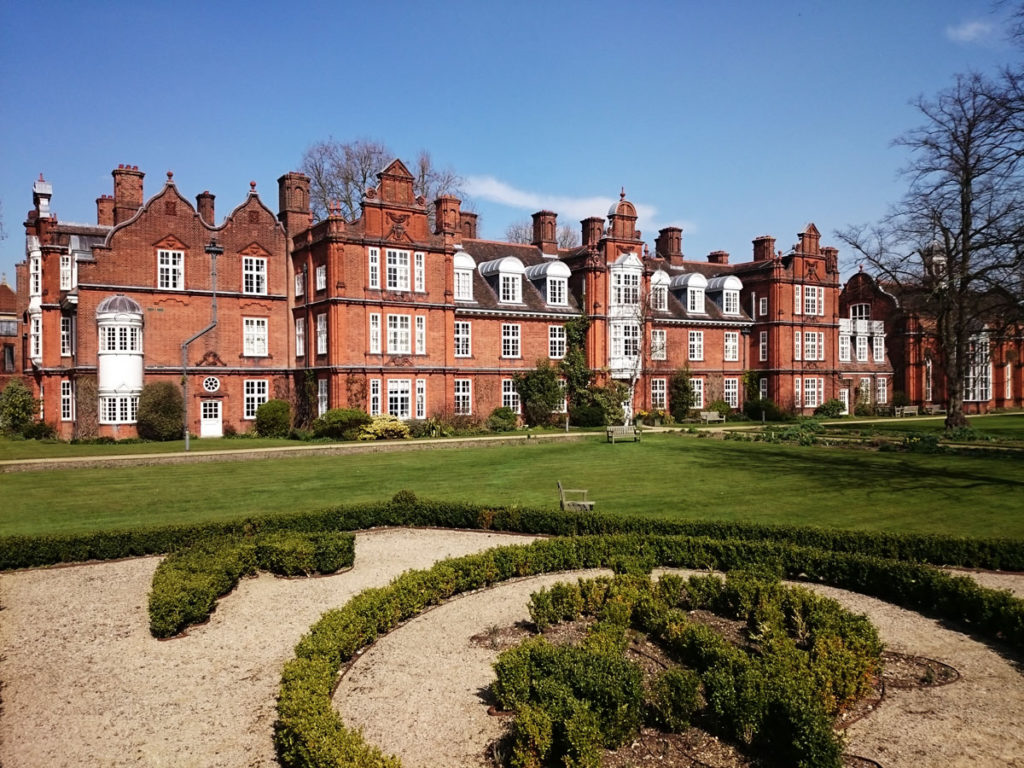 Newnham began as a house for five students in Regent Street in Cambridge in 1871. Lectures for Ladies had been started in 1870, and it soon emerged that the women who attended these lectures needed a place to reside. So Henry Sidgwick, one of the organisers of the lectures, rented the house on Regent Street. Demand continued to increase, and in 1875 Newnham Hall (now known as Old Hall) opened its doors. It is the first building on the site where Newnham still remains.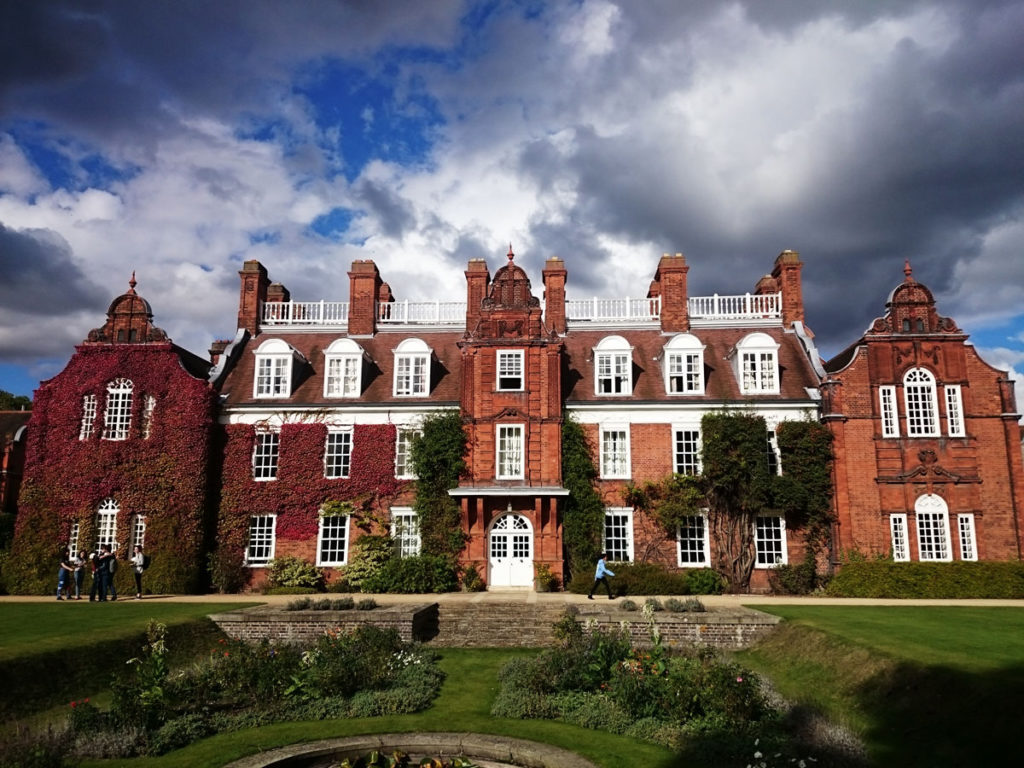 College Profile
Name: Newnham College
Founded: 1871 by Henry Sidgwick
Location: Sidgwick Avenue
Newnham College is located on the western edge of the city centre, close to the University Library and the Sidgwick Site, which is home to several arts and humanities faculties.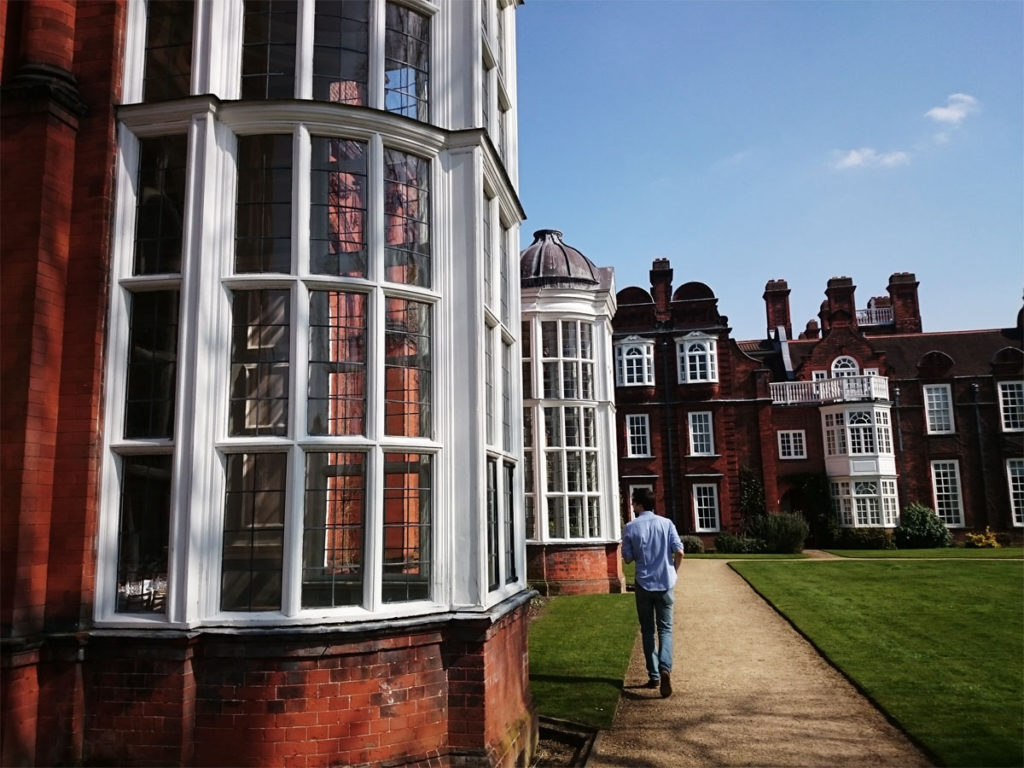 Size: 360 undergraduates, ca. 110 admitted each year, 290 postgraduates
Special features:
Newnham is a women-only College
Library: Newnham College Library is one of the best-stocked undergraduate College libraries in Cambridge, with a collection of some 90,000 volumes, including approximately 6,000 rare books.
Architecture: Newnham College was in the fortunate position to have had a College architect, Basil Champneys, from the first building on the site in 1875 (Newnham Hall) to the completion of Peile Hall in 1910.
The Gardens: Newnham has 17 acres of beautiful gardens that are open to the public. And you are even allowed to walk on the grass!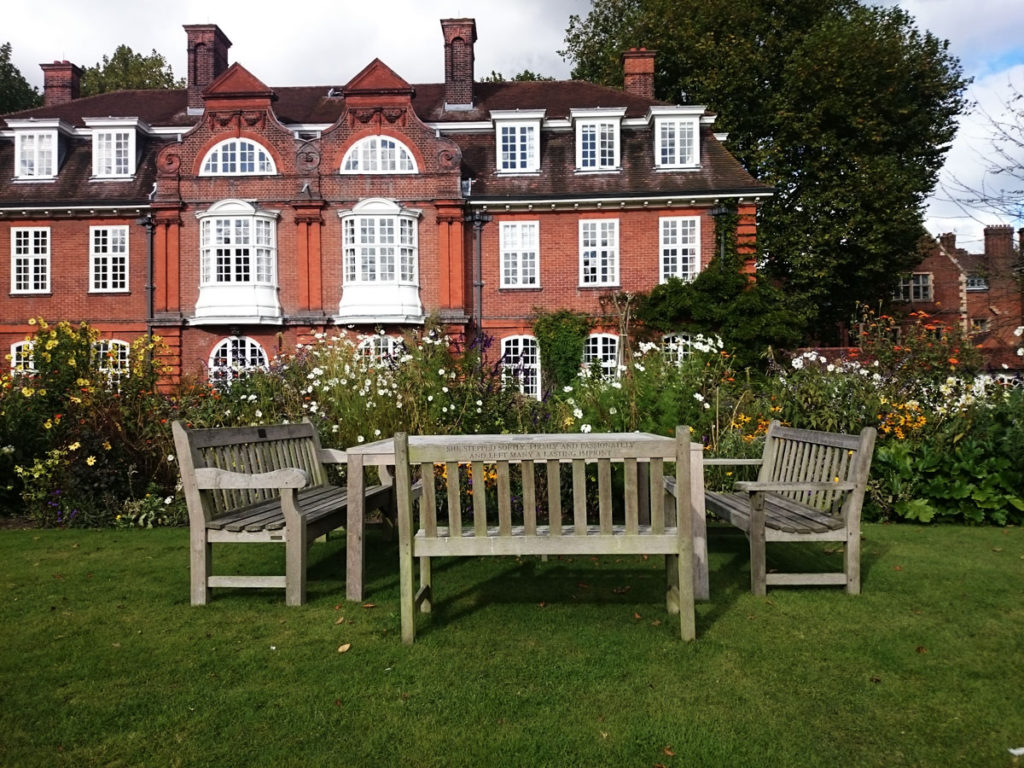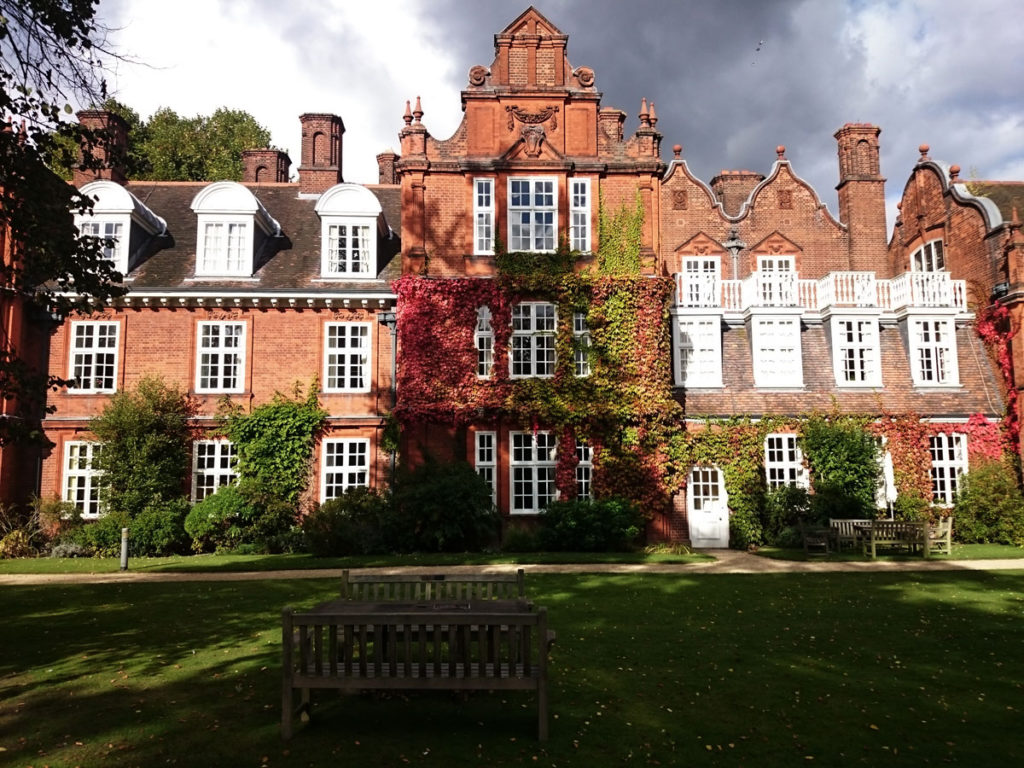 My impression:
I discovered Newnham College by accident when I went to visit the University Library sometime in spring last year. It was a mild and sunny day and the daffodils were in full bloom. The gate on Newnham Walk immediately caught my eye, so I decided to take a peek behind these red brick walls – and I was blown away by what I saw inside.
Newnham College shows off with truly stunning gardens and beautiful Victorian architecture of the late 19th century. And the best thing is that there are no porters who might stop you from entering the College or walking on the grass. On the website they actually encourage visitors to explore the gardens and there are also private tours of the gardens available.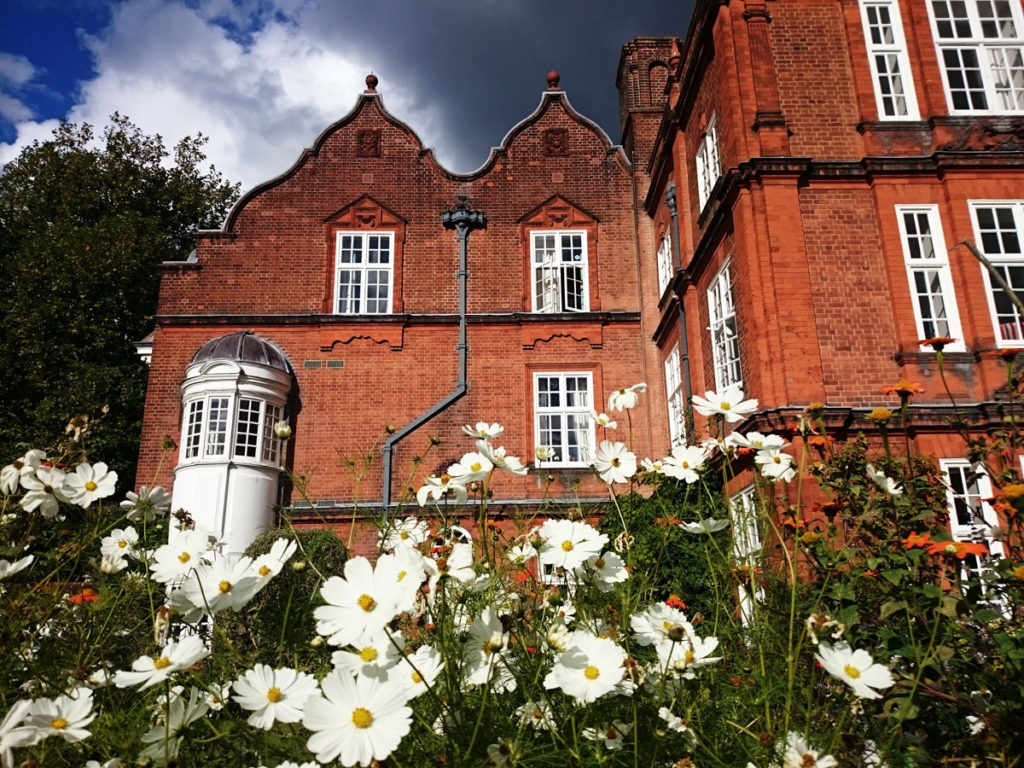 Newnham College might not be located in the city centre in plain sight like King's College for example, but it is definitely worth a visit. It's so quiet and peaceful there and they have the best bench in Cambridge!
To be honest, it is my favourite College so far and I often return to the gardens to recharge and enjoy some quiet time. I can't wait for spring when everything will be in full bloom and green again!