The College Challenge continues! Next in line is King's College, which is one of the most famous Colleges in Cambridge.

College Profile
Name: King's College (initially founded as 'The King's College of Our Lady and Saint Nicholas in Cambridge')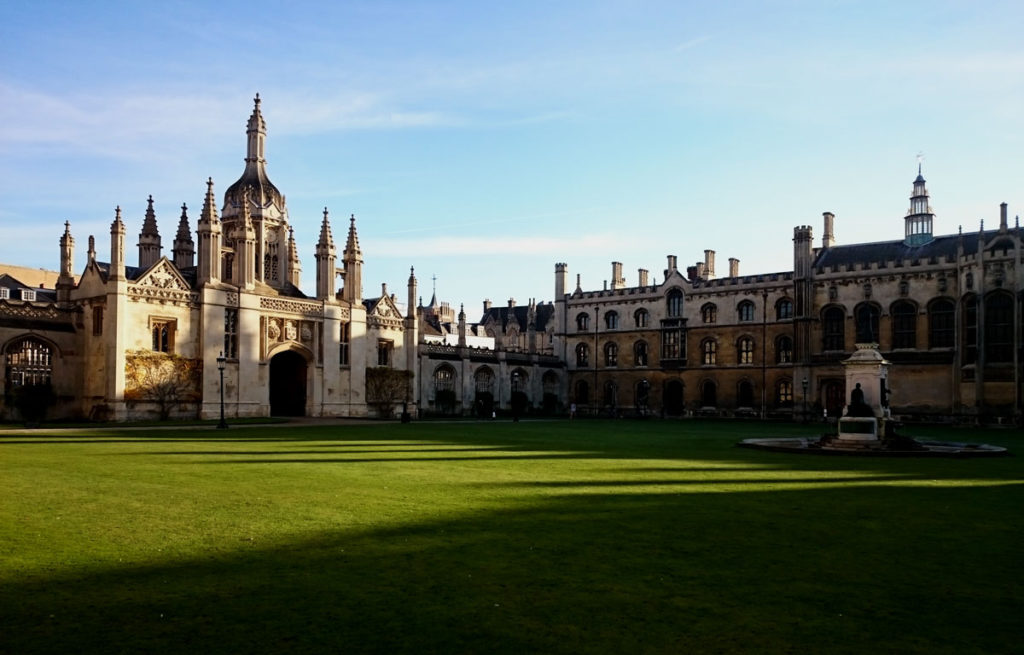 Founded in: 1441 by King Henry VI
King's was one of his two 'royal and religious' foundations, the other being Eton College. Both Colleges were to admit a maximum of 70 scholars drawn from poor backgrounds, the boys from Eton being guaranteed automatic and exclusive entry into King's.
Location: King's Parade, the street where you will always find tourists posing in front of famous King's College Chapel. You get a great view of the Chapel from the tower of Great St Mary's Church, too!
Size: 430 undergraduates, ca. 120 admitted each year, 280 postgraduates
The College grounds are quite large with two big courts and access to the river.
Special features:
King's College Chapel, which is probably the most popular tourist attraction in Cambridge, along with its world-famous choir. The Christmas Eve service from King's (A Festival of Nine Lessons and Carols) is broadcast to millions around the world. People actually start queuing early in the morning to attend the service at 3 pm.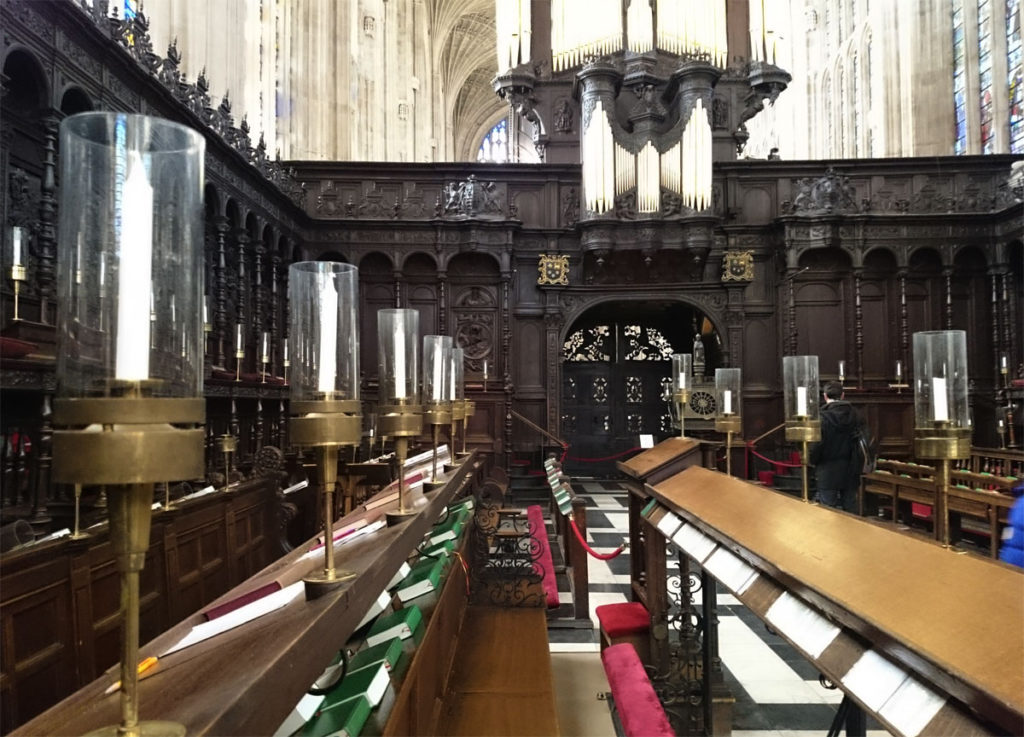 Admission:
As King's College is so popular with visitors there is an admission fee of £9.00 or £6.00 (children and students). However, Cambridge students can bring guests free of charge on to the grounds or to visit the Chapel. They don't have to be King's College members, a University of Cambridge student card is sufficient. Having said that, there is free entry to the Chapel if you attend the service, which is also a great opportunity to listen to the choir. Obviously you are not supposed to take pictures during the service and you can't explore the Chapel afterwards. During the Easter Term (mid-April to mid-June), which is the examination period in Cambridge, the College grounds are closed to visitors, but the Chapel remains open.
Reputation:
King's claims to have played a leading role in attracting ethnic minorities and state-educated students. It was also among the first Colleges to admit women. King's is known as a quite inclusive College with a diverse and tolerant community.
My impression:
When I first visited King's I was just amazed by the scale of the College grounds, and especially by the Chapel. There are so many architectural features to admire, starting with the Gibbs Building with its classical façade of Portland stone to the gothic Chapel with the world's largest fan vault.
If you go punting the lawn in front of King's College Chapel is probably the largest you will see on your tour down the Backs. But despite its size, King's College is relatively straightforward to explore, so it's very unlikely to get lost in one of the courts or alleys. However, I quite like the excitement of not knowing what is around the next corner when I visit any College in Cambridge. The fact that King's charges an admission fee is also a bit of a downside, but understandable as the College would be crowded by tourists otherwise. I think that King's is actually just a tick on a to-do list when visiting Cambridge. It would probably feel like missing out on something if you didn't go there, but it's also not as exciting as it might look from the outside.